The People Behind The Film
We've been chasing Jay Trusler's short, 'Tie Your Shoes', since we set up Snoovies over a year ago. It's one of those perfectly rounded stories so suited to the form, immaculately told for maximum effect in the minimum time. We had to have it. We badgered, cajoled, offered our bodies and invoked the spirits until we finally elicited a weary reply. Yay! We'd worn him down and Jay would be delighted. OK. I may have exaggerated a little but you know when you want something really bad – like a new motorbike, or something? That's how we felt. Now was not soon enough. Jay has had a seemingly enchanted life. Imagine that your job is to not only do what you love but to film it and create inspiring movies about it too. Growing up in Whistler, British Columbia, he was inexorably pulled into the world of professional snowboarding and other action type sporty stuff. Yawn. However, due to constant injuries, Jay decided, about six years ago, that going behind the camera would be a much safer experience. He quickly realised that he loved filming in general, and decided that he wanted to be a narrative film-maker. This eventually lead to him moving to London, and enrolling on a two year BA Practical film making course at the MET Film school. It was there that the marvelous event known as 'Tie Your Shoes' occurred.
How can you build tension and foreshadowing in a film?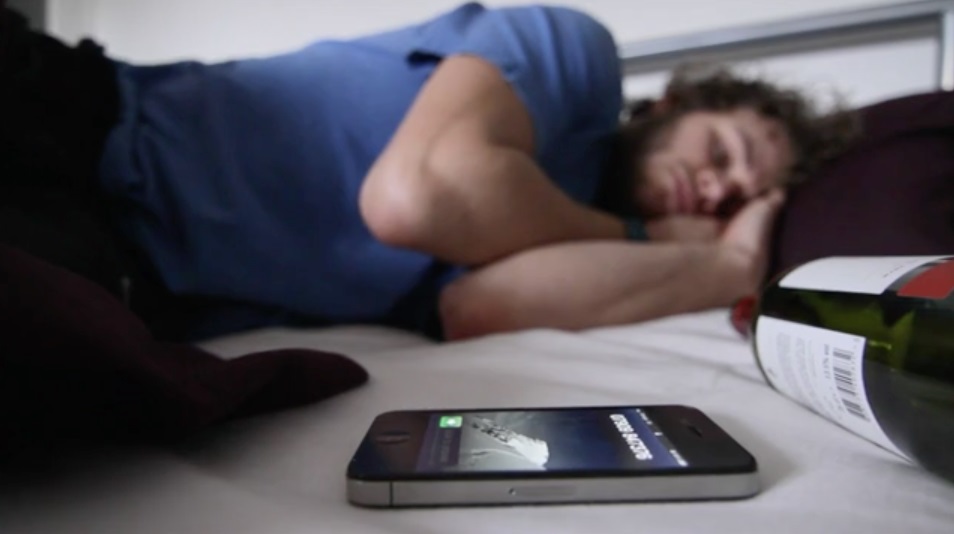 The original concept of the film came from an exercise from one of the modules he was studying, which Jay later decided he wanted to make into a proper film. The main brief that inspired 'Tie Your Shoes' was the classic 'Show. Don't tell' part of one of the first exercise in the course. The students were encouraged to go out and shoot a film that was full of meaningless dialogue. He had this idea for a script that he'd written before the exercise and he decided it was the best one to use. He had used the quote 'love hits you like a truck' to write the script. "I didn't have access to a truck so I turned it into a car." As he had just broken up with his girlfriend, when he wrote the script he was feeling very cynical about love.
It was all super low budget. I don't think we spent a dollar cent on it.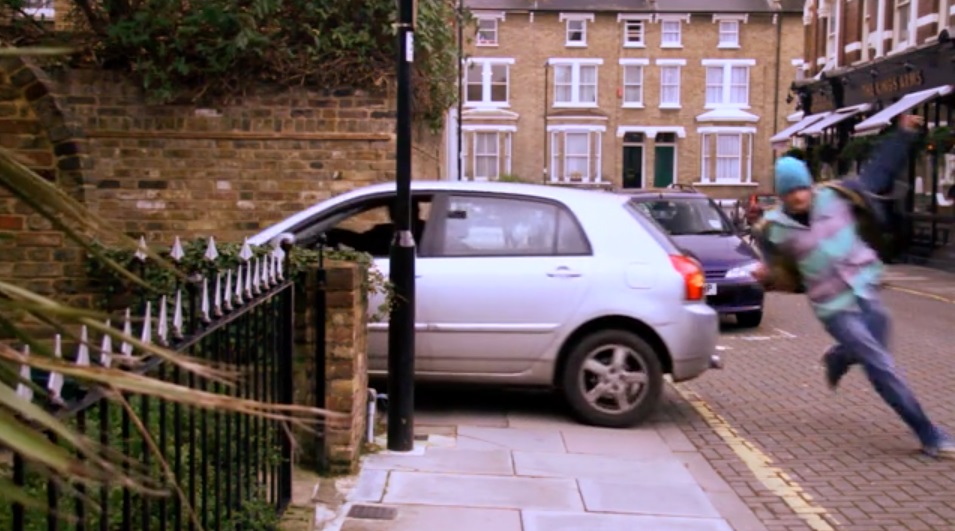 It took two days and no money to shoot the film. He used his friend's car, help from fellow students, his own flat and then he cast himself as the main character (turns out he's not a bad actor either). The equipment used was a Canon 7D, tripod and a couple of lenses. The brief was to make the film in under 5 min. Jay, being an advocate of making it as short as possible, managed to tell the story in 2'30" which, I think, makes it our shortest Snoovie. After completing his time at MET, Jay returned to Canada where he still works as cinematographer and editor for Sherpas Cinema, a high end production company that specialise in filming all things mountain. Their documentaries, 'Into the Mind' and 'All I Can', are on Netflix. 'All I Can' is the best selling ski film of all time! Unsurprisingly, as well as the usual suspects, Aronofsky, Fincher et al, Jay is also inspired by his current bosses, Dave Mossop and Eric Crosland. They turned the ski film into a meaningful genre.
I was in the Indian Himalayas a couple of years ago – it's kinda my world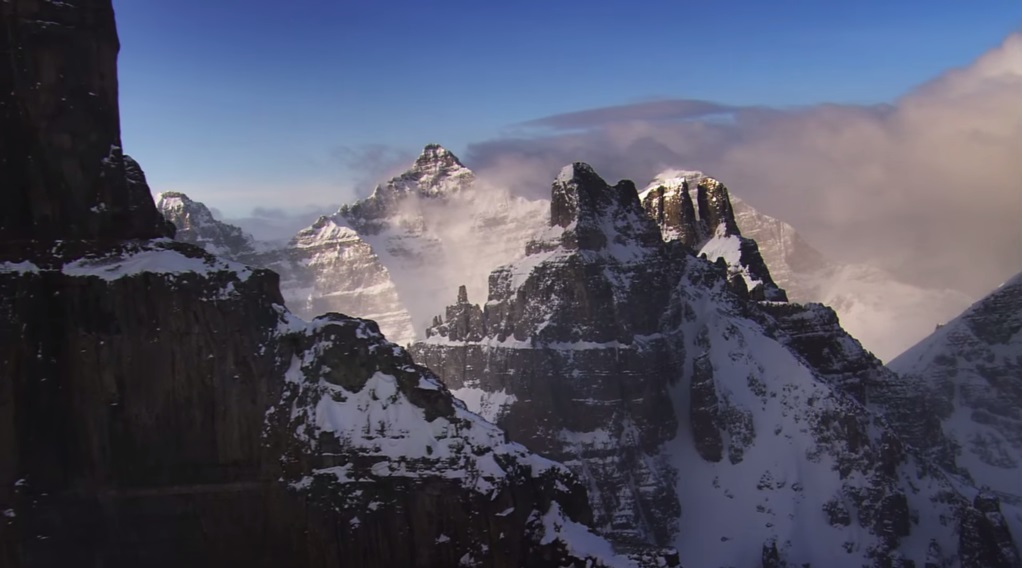 Jay's work with Sherpas cinema has been as co-director (uncredited), writer, cinematographer and editor for a series of short ski films for Alberta Tourism called 'Sculpted in Time'. The piece that is his baby is 'The Wise Man', which was nominated for the Banff Film Festival and is doing well on YouTube. He's also made a cheesy bike commercial about a guy who is completely in love with his bike… until he meets the girl of his dreams (who isn't a bike, presumably). Jay is also writing a short film about two brothers who are lost in the mountains during a ski trip. Their situation forces them to deal with personal issues that have remained buried. There will be drama. There will be conflict. There will be dazzling cinematography and there will be a fight over a girl. The brothers getting lost is a metaphor of their emotional separation, and, of course, filming on the mountain will bring to bear Jay's experience of working and filming in extreme locations. He's about to take a break away from Sherpas to spend more time making his own narrative and feature work, while freelancing to pay the bills. He's planning to open his own production company at the end of the year.
My goal is just to continue to try and tell stories and experiences and inspire through film.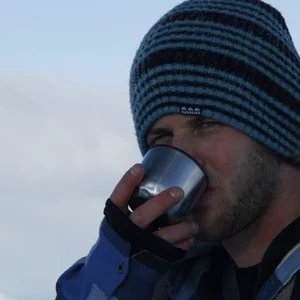 Jay also intends to revisit his graduation film, which is about a junkie that goes home after his mother has died from cancer. The film will explore how the character deals with the loss. It was a labour of love that ate up his budget and lead to Jay running out of money, preventing a release on the festival circuit. He just about managed to hold a private screening in front of fifty people and got positive reviews, so hopes to release and promote the film by the end of March. We asked Jay what film he would make in an ideal world where money is irrelevant because art is considered the highest form of human attainment (and all camera kit is free). He told us he would like to make a film about the addiction within the action sport world – how sex, drugs and parties create a lack of connection with your environment. "Sod the environment." we thought. "How do you get the other bit?"