The People Behind The Film
What we find incredible about 'The Candidate' is that it's David Karlak's graduation piece from Savannah College of Art and Design. It won the Savannah Film Festival, came first place in the HBO Films Student Film Awards and was officially selected for Palm Springs International Short Fest amongst many others.
Because we caught David while on holiday during a brief lull of his workload we were unable to video the interview and so sent our questions to him.
There was never a distinct moment when I decided to become a filmmaker. It gradually creeped up on me because films have always had a profound effect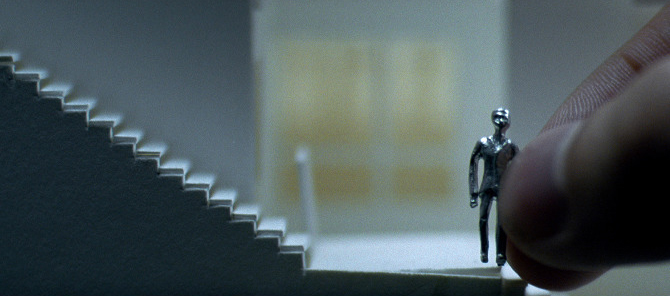 David came to filmmaking via art school and working as a freelance visual effects artist.
The opening sequence of 'The Candidate' has been described as 'Perfect' (Short of the Week). Would David agree?
"Oh boy, I'd have to disagree with that one. As flattering as the remark is, there are a couple of goofs in the opening scene." It turns out there is a boom pole on one shot (we watched it for a 10th time and couldn't find it, no matter how hard we looked) and one of the monitors switches off (yay! We did spot that one – just).
But how did he gather the team and actors? How easy was it marshalling everyone together?
The short film was 100% built on favors.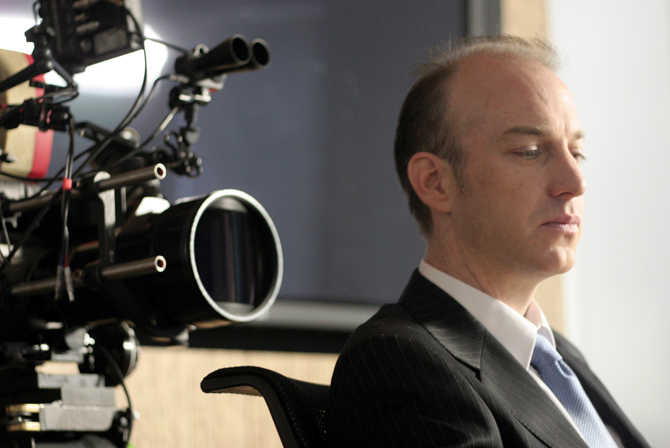 David had crewed on some low budget features he had a few favours to cash in anyway. Which he did, "…and then some." One of the people he helped out previously was Marcus Dunstan, the writer of 'God of War' (out 2015/16) and 'Saw' IV & V, who he met interning while at art school. Having completed all the visual effects for Marcus' debut feature 'The Collector', Marcus returned the favour by writing and producing 'The Candidate'.
Music can completely change the narrative, so it was important for me that the score come from a place of story.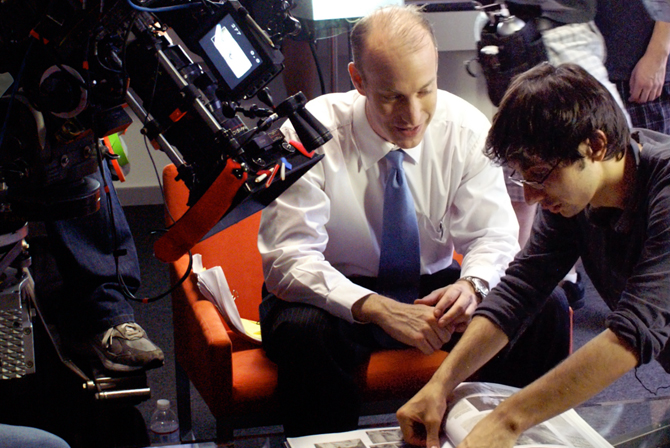 After listening to Zack Hemsey's work he approached him to score the film."I showed him an edit of the film with the temp music, he replied with what I can only describe as a thesis for how he wanted to approach the musical themes in the film. At that point I realized that I was working with a storyteller-composer and so I allowed him to create a first pass completely on his own. Very little changed from that first pass. The man is a genius."
While coy about the budget of the film he freely admits he "stole, begged, and borrowed whatever I could." And that concludes the evidence for the prosecution.
The shoot took five days using a Panaflex GII with anamorphic lenses – whatever that means.
I never expected the short film to take me so far, but I did decide going in from the very start that I wanted to make something that staked a claim to something new and original.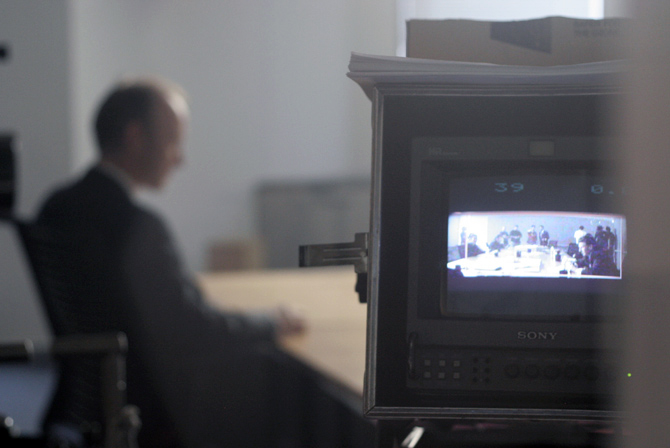 David Karlak is a name being circulated amongst the Hollywood glitterati as the next writer / director to watch. His name has been attached to both Fox and Warner Brothers for "hard" sci-fi tales RISE and OUTLIERS. However, we can't develop this line of inquiry as the studios are keeping everything under wraps for now.
We were lucky to get hold of David just before his career goes stratospheric and bearing that in mind we just had to ask:
So David Karlak, tell us about retired chimpanzees.
The last words we leave to him.
"I directed a short documentary about this retirement home for chimpanzees in louisiana… Some of these chimpanzees had accomplished incredible feats and had lived rich and vivid lives before being rescued and allowed to live the twilight of [their] lives in peace at Chimp Haven. I met chimpanzees that had been part of Nasa's early space program, rodeo chimps, and chimps who sacrificed a lot to further human medical research."

Photos taken from davidkarlak.com.