The People Behind The Film
'Jet' has a simple, yet compelling opening. We see a young man sitting in his pick-up truck looking at the picket-fence-suburban idyll of Middle America. We hear the omnipresent but almost sub-sonic rush, hum and hiss of a large town. Birds are tweeting. It's bright and lovely. But there is something on this man's mind. He seems completely oblivious to the world outside. Then he pulls out the gun and puts it to his head. The stakes couldn't be higher, or at least that's what you'd think. Then while he's psyching himself up to pull the trigger, a young girl skips round the corner and our hero decently postpones his demise for a moment. The director, Jordan Daniel Chesney, seems to know his Chekov, who said, "If you have a rifle hanging on the wall in act I, it must absolutely be fired by act II or III." He didn't exactly say it like that, of course (because he was Russian), but you get my drift. Jordan's clever bit is that we think the whole point of that pistol and this story is the suicide. Then the girl gets kidnapped in front of our eyes. The single high-tension note kicks in on the soundtrack and we are pulled into a completely different story. Genius. Hang on a second… I just need to sit here and contemplate the wonder of humanity…. ok, done that. There were actually exclamations of surprise, which I can't repeat, at that moment.
I'm trying to concentrate on my own films these days.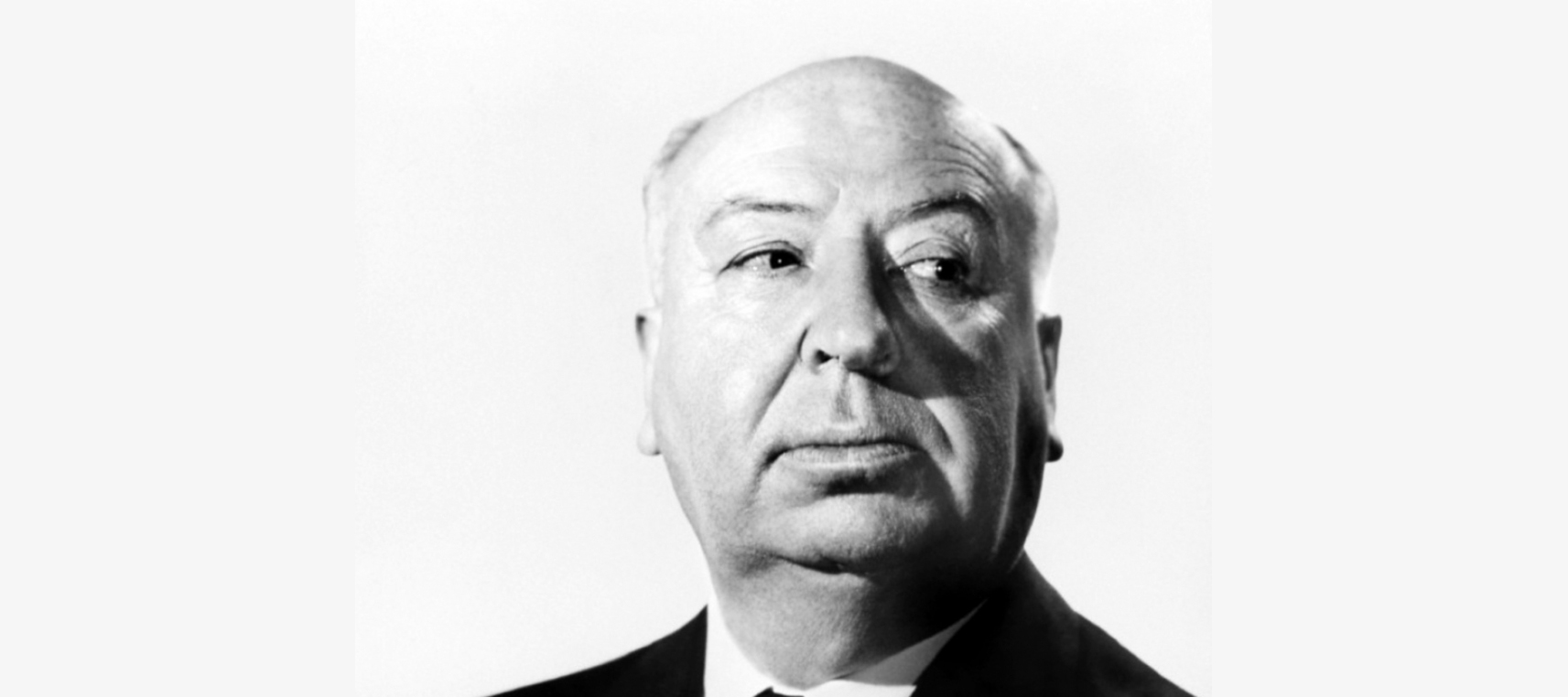 Jordan was born in California, grew up in the UK and is now back in LA. It is that other Anglo-American, Hitchcock, who he most admires and whose power he has emulated with this film – making us witness an extraordinary event in very ordinary surroundings. While he was still at high school he started writing screen plays, and, after 'Being John Malkovich' came out, decided that he had a connection to Charlie Kaufman and Spike Jonze. That's when he decided that he needed to make films of his own. Starting out with a Hi8 camcorder from his parents and a computer built by his friends, he started making shorts. There then followed a nomadic existence as he followed productions jobs around the country – from Rhode Island to Florida and Kentucky to LA, where he finally settled in 2008. In the last four years he's produced, directed or shot thirteen films. He doesn't have a lot of holidays.
No one was working with screenplays or storyboards.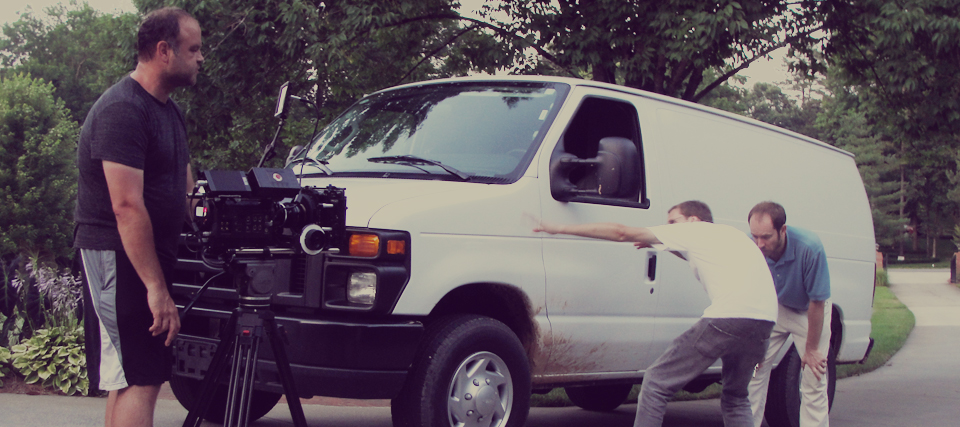 Now, this is where it might get a little confusing, so pay attention. There are two versions of this film. Version one was shot for $200 as a test bed for the higher production version. Version one is known as 'Jet: The Screenplay'. The second, main version cost $10,000 and is the one you've just seen, which was released as 'Jet'. There was no script for 'Jet', as it was developed on camera with the actors and DP, Kip Kubin. Jordan feels that cinematography and editing are his forte so he "wanted to collaborate with camera in hand, and behind a computer with footage to consider." So, working with just a treatment, Jordan would talk everyone through the scenes and film them, discovering things along the way. "The unintended result was that 'Jet: The Screenplay' turned out to be a solid film in and of it's own." So he decided to release both versions and see what would happen. You can view "Jet: The Screenplay" here. Both films have been far better received by the public (thanks to online video streaming) than curators and their festivals. He submitted this film to over thirty film festivals and was rejected by every one. Even online he was only accepted by two of the twenty sites he submitted to. We can't understand why. This is so obviously a well produced film that packs a punch.
I would also say filmmaking is a delicate agreement between preparation and the moment itself.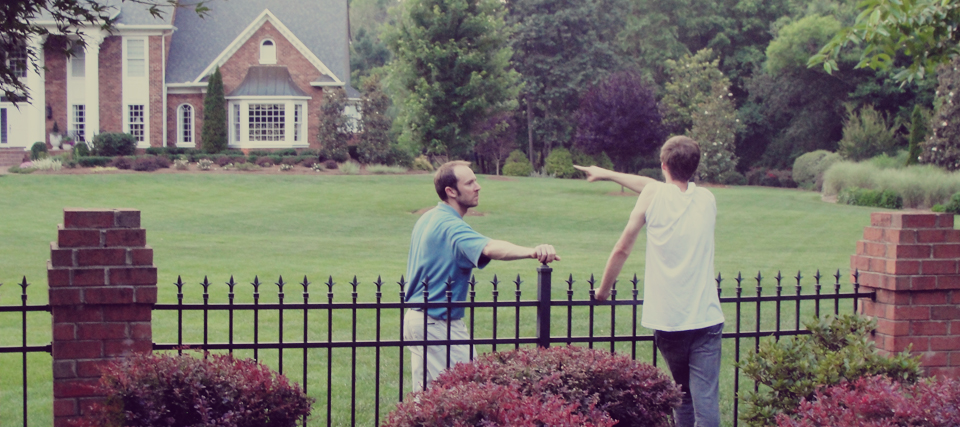 Both Jets have now been seen by over 20,000 viewers and the comments were extremely positive. People are blown away by it. It's mystifying how some films get through to film festivals and others don't. Interestingly, a significant minority of his fans prefer the $200 version. Obviously there was a more immediate feel to the piece as much of what happened with the story occurred for the first time as they were shooting – it's almost impossible to perfectly recreate a moment discovered "in the now", as we thespians say. Having said that, we preferred the far higher production values and the amazing minimalist soundtrack (by Neil DeGraide), which ramped up the tension from the outset. The endings are very different in effect although visually almost exactly the same. 'Jet: The Screenplay' makes use of Mozart's Marriage of Figaro to counterpoint the violence so that we are more emotionally pained by the tragedy of the moment. 'Jet' however keeps that tension there with the single chord, suspended like a guillotine above the action, and increases the ambiguity of the film. I can't decide which I prefer. Jordan doesn't like to be spoon-fed information to resolve a plot, and, once he realised that there were going to be two iterations of the film, he "wanted to differentiate the experiences."
I can't say enough good things about him as an actor. He's so receptive, talented, kind, and has a great work ethic.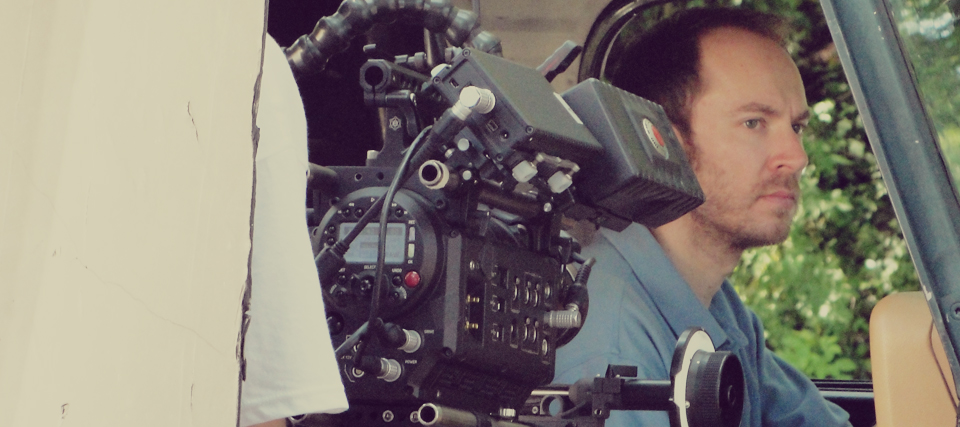 'Jet' was half funded out of Jordan's own pocket, with the rest of the cash put up by a close friend, Topher Grant. Jordan has never considered the film a success in the way films are usually measured. Not being accepted by festivals was a bit of a blow but Jordan was able to use this film to "exemplify my style of storytelling to other artists." He also feels that he now better understands the relationship between pre-production and the time on set, and how to work with actors as individuals. Mark Scarboro (playing Jet), was an excellent choice and, perhaps thanks to the unusual approach to the shoot, he is able to convey a truthfulness to the moment. You can almost feel his shock, fear and compulsion to intervene.
Jordan had been considering making another short called 'Cop Killer' and actually started some shooting work using a camera we've never heard of, the Super 16mm Digital Bolex. This is what he thought of it: "In my opinion, it's the best digital camera on the market. It's all I shoot with now." He has shot two new shorts with it – 'Cahoots', which will be released in April 2015, and 'Fighting For Lucy'.
Both 'Cop Killer' and 'Jet' carry themes of irresponsible gun use, so considering the events in Ferguson, New York and Florida, we wondered why Jordan thinks American police seem to like killing people (especially if they're black). While insisting that he's not anti-gun in the slightest, he thinks "that American cops are trigger happy for many reasons. I think they are held to a much lower legal standard than citizens and enforce many unjust laws, primarily of which are the drug laws. I think they are being militarized by the federal government, with arms and training. I think they are motivated by bad laws and policies to commit violence upon people, innocent or not. They are judges, not cops. They are above the law. It's systemic in my opinion." But, rather than blame individuals, he thinks that people should be rallying "against the legislators who write the laws, and oppose the scope of authority the government holds. Soldiers don't wage war, leaders do."