The People Behind The Film
Sean Brown (an extremely modest visionary genius) and Luke Gosling (an early 30's Larry David) are the creative team behind Bearing 305 Productions. Having grown up together in Nottinghamshire they lost touch for several years until finally reconnecting in 2011. Being the wonderfully creative types they were, this initial re-friending took the form of providing feedback on each other's scripts and films. It didn't take long for them to realise that it made sense to work together, and they formed Bearing 305 Productions for their first joint project 'The Pitch'. This was a five part web sitcom that was shot over a weekend. This allowed them appreciate how much their ideas and ambitions matched, and that they actually enjoyed working together. They named the company in honour of the compass bearing that gets you off the fictional island in the television show Lost. If you like coincidences, it just so happens that if you follow a bearing of 305º from London you end up in Londonderry (more or less)…. Spooky.
All their films have been self funded, so far, and 'I Am Lodger' is their third short. Each film they make has been more ambitious than the last so eventually, as they continue to progress, they will need to start finding alternative sources of cash but, as Sean says, "On 'I am Lodger' it would have been insulting to ask people to give us money. The budget only had to pay for sandwiches and petrol." In general, when it comes to funding, neither Sean nor Luke believe that friends or strangers should be essentially paying for their hobby. Instead, if you want investors you need, at the very least, to be able to offer the remotest possibility of some financial return.
Just go for it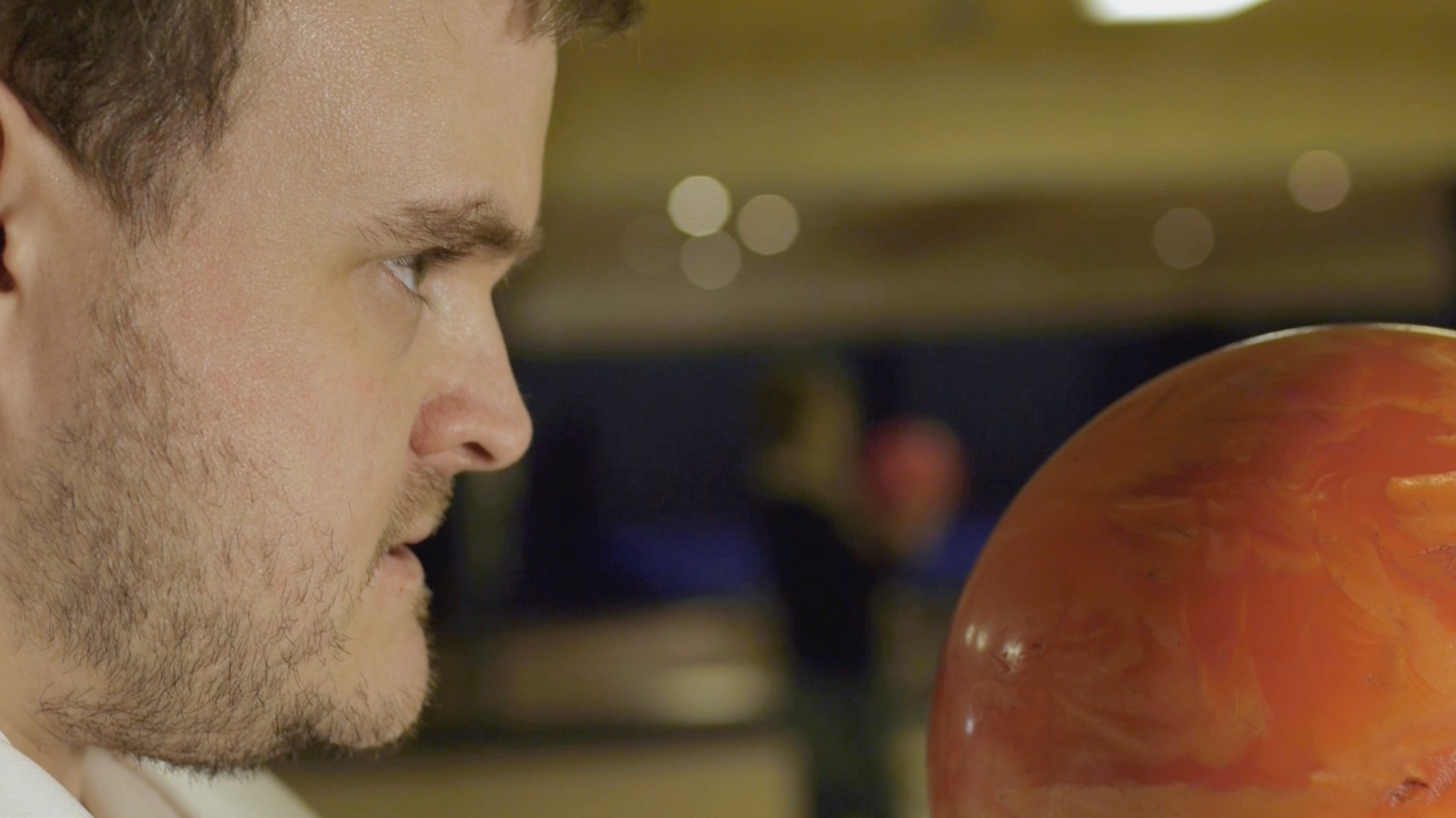 Starting a film production company may seem like a daunting affair and we asked Sean and Luke if they had any advice for new film makers. "Just go for it," says Sean. "The quality of DSLR cameras has improved so much in the last 5 years and they seem to be getting cheaper. There are loads of video tutorials online that are a great resource." For him, even if you start shooting and editing on your phone, you can get decent results that give a starting point to your learning curve. Luke agrees. "Don't worry about not having the money for the best equipment. We started with a computer and a camera. The idea and then story are key." You also have to love storytelling and be able to find creative ways to recreate and share your imaginings.
The Office was a comedy game changer, it threw away the laughter tracks and allowed audiences to decide for themselves if something [was] funny.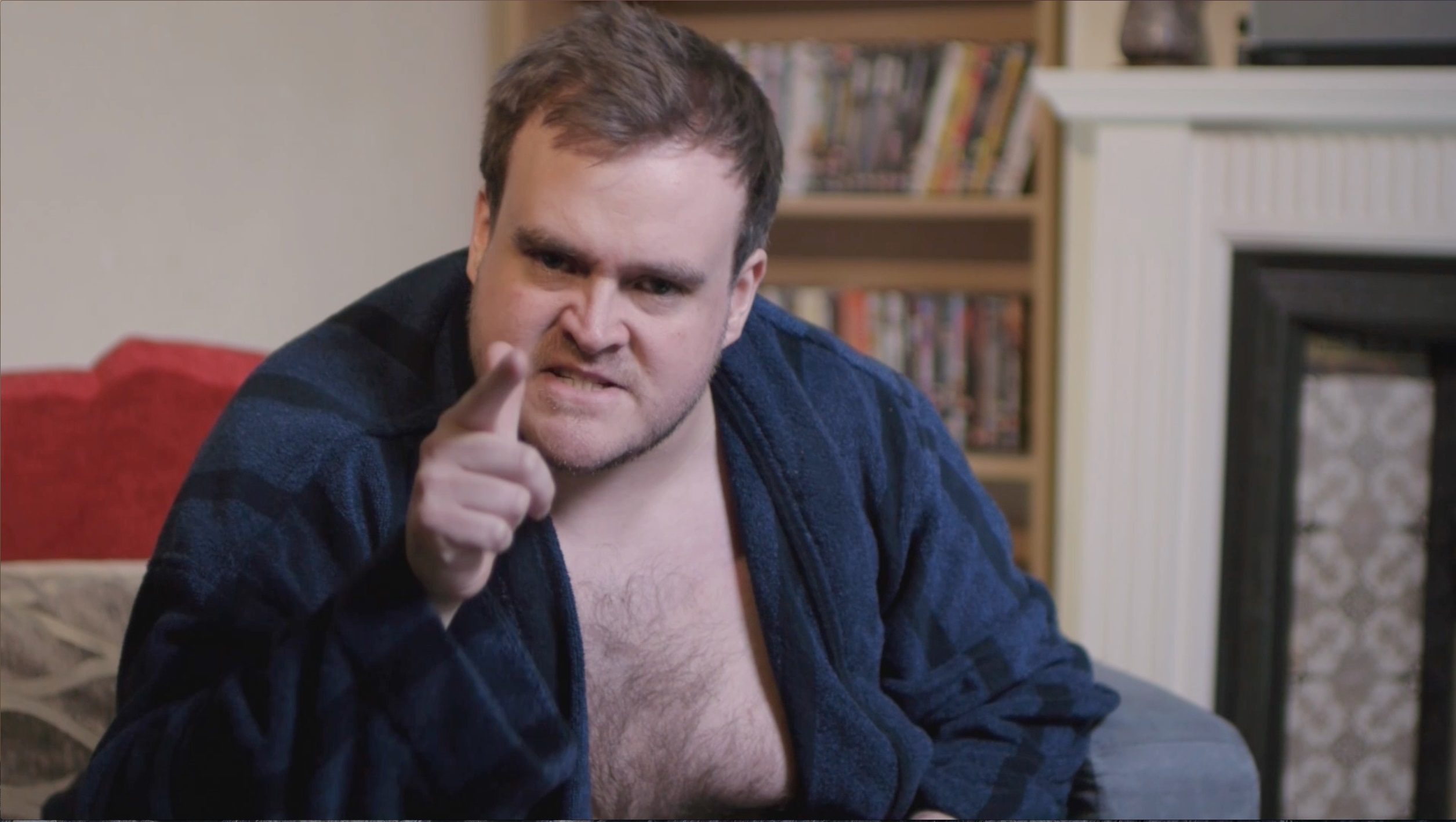 'I Am Lodger' is obviously strongly influenced by 'The Office', but Luke and Sean also acknowledge that shows such as 'Seinfeld', 'Modern Family', 'Curb Your Enthusiasm' and 'Alan Partridge' have inveigled their way into the company psyche. They filmed in a mock documentary style as "an evolution of the filming situation." The original plans for the film didn't work out, and so they needed to bring in a talking heads element, which gave them (and happily, us) more comic options. The cast seem particularly suited to this, and both Kris Tearse (playing Deacon) and Paul Johnson (Jack), fitted the degree of naturalism and mood required. The third cast member, Jordan Handford (Artimus) provided the link to Kris. Everyone had previously worked together on Bearing 305's 'The Pitch' and you can tell that the team were familiar with each other.
It is nice to get feedback from people we don't know because of course our friends and family are very supportive but strangers are brutally honest.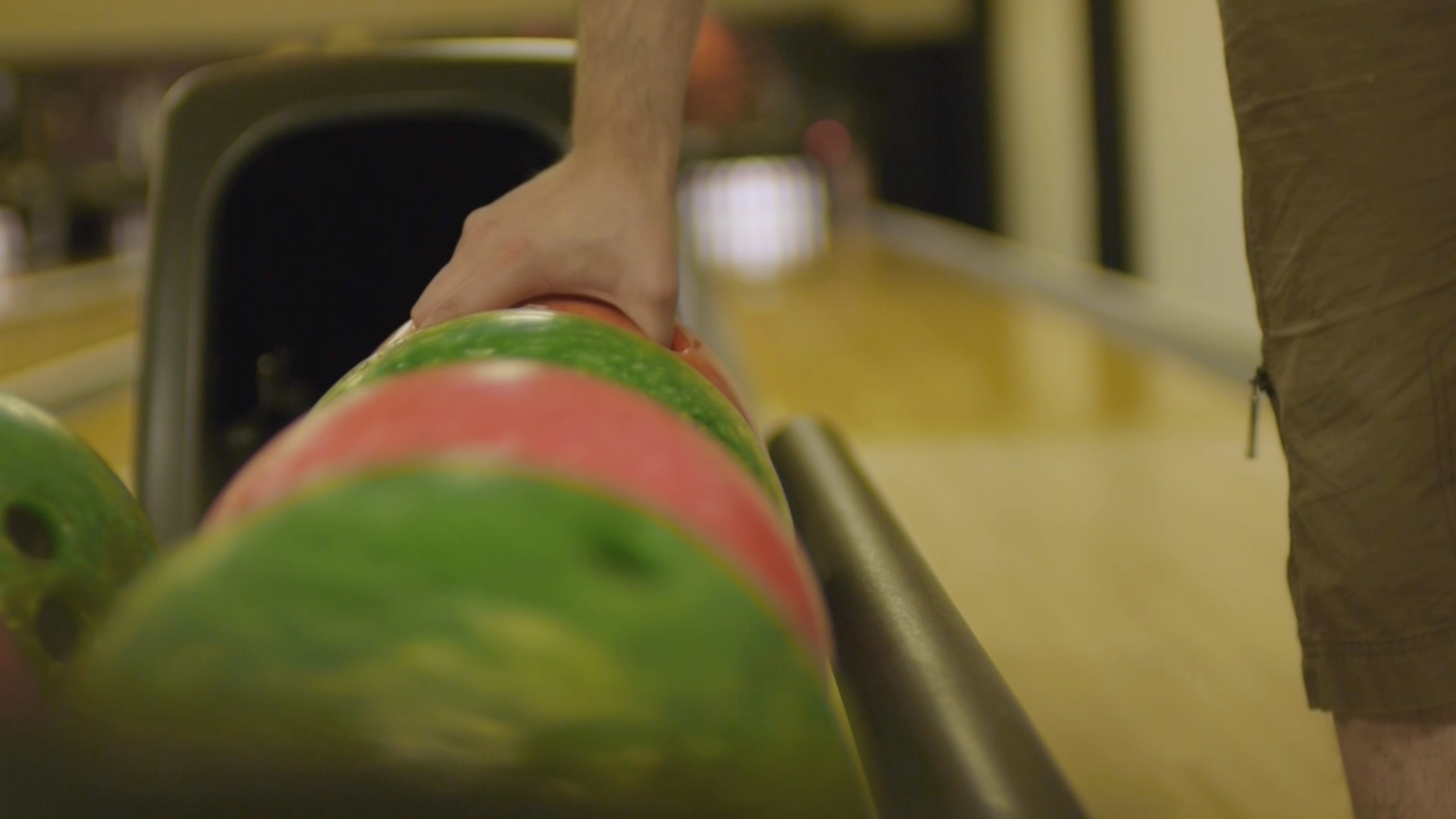 The soundtrack was provided by 'No Empire', and, in keeping with the no-frills-using-favours-and-paying-with-beer-and-sarnies philosophy of start up production companies, Paul Johnson also happens to be the lead singer. This brings me on to my one niggle with the film. The actual bowling montage sequence felt a little too long as it was filmed to the full length of the music track. While I am mightily impressed with the skill of all the players, the scene could have been served in half the time. That said, it's great to see short films with fresh music that doesn't come from the usual royalty free music sites (much appreciated though they are).
Bearing 305 has started breaking into the festival circuit and are getting positive feedback about their other short film 'Athena' – a sci-fi involving computer glitches, time shifts and age. It's been officially selected for The 40th Boston Science Fiction Film Festival and Granite Planet International Film Festival. Festivals are useful. "It is nice to get feedback from people we don't know because of course our friends and family are very supportive but strangers are brutally honest." As long as their ideas come through as distinct and original Sean and Luke are happy. 'I Am Lodger' has also just been entered for the circuit so will certainly be on the big screen soon.
Their ambitions stretch farther, though, and they are already in pre-production for a feature length film noir thriller that they'll start shooting in the summer of 2015.