The People Behind The Film
We keep being surprised by the versatile backgrounds our film makers have. Chadwick Pelletier, the man behind "Boxed", used to compete as a downhill ski racer for the Steamboat Springs Winter Sports Club in Colorado. At the peak of his racing career, he was ranked 15th in the nation! Sadly a lower injury shelved his dreams for the Olympic stage, and he went on to study Psychology at Harvard. Besides being a ski racing psychologist, Chadwick also has a black belt in Taekwondo, and used to work as an Executive Protection (EP) operator for Hollywood celebrities and the private sector, before starting his work in show business.
I was actually reading an article written by a FBI Agent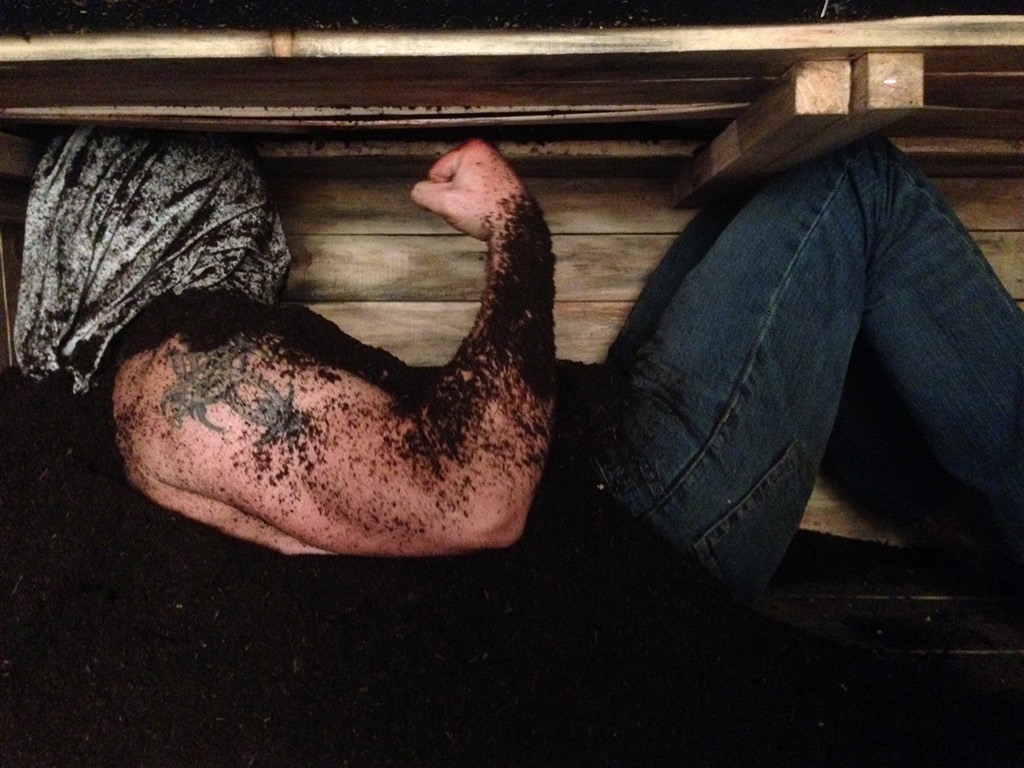 The genesis of "Boxed" was an article in which a FBI Agent was giving pointers on how to survive being buried alive (should you find yourself in that unfortunate situation). He articulated how to: conserve oxygen, calm your nerves through mantra, and ultimately, how to breech the box. Chadwick thought it was fascinating (in a twisted sort of way), and wanted to write about it. The story quickly became about HOW and WHY he was there, rather than the process of him getting out.

Chadwick wanted the piece to be compelling, based on the performances and Jack's situation. We know (whatever it is), it must be important. The focus was on visceral storytelling, which was inspired heavily by Tarantino's work. Chadwick: "I'm drawn to visceral storytelling, and Tarantino has it down to a science."
The ongoing joke is… what's in the satchel, Jack?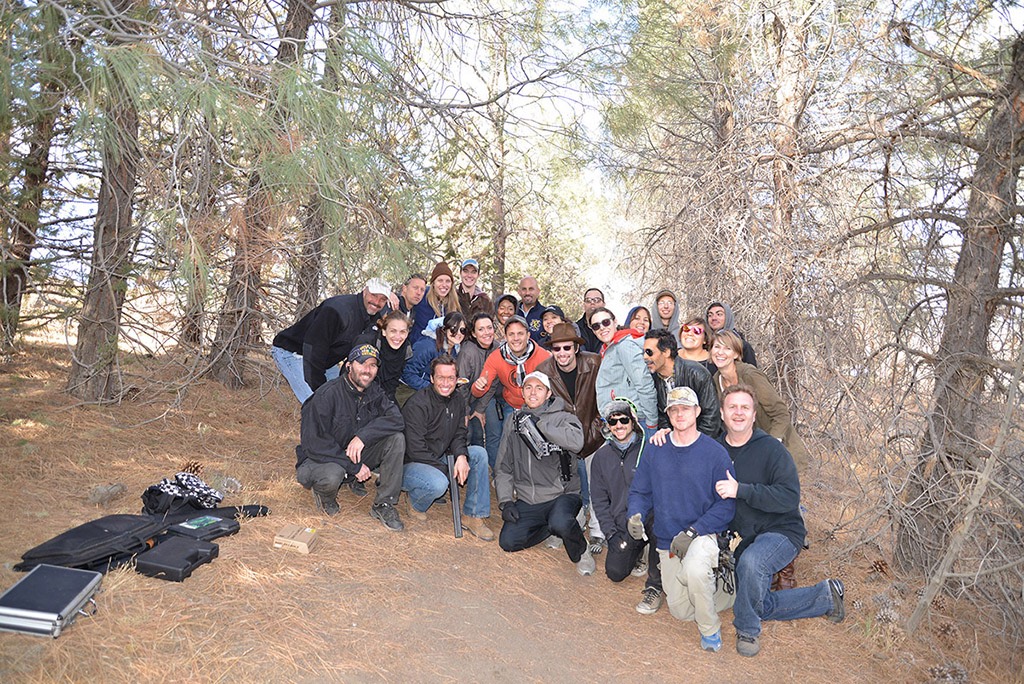 "Boxed" did great in the festival circuit, although the biggest "complaint" viewers had, was that they wanted more. Who is Frizzle? Why is Jack in this situation as an informant? What's the backstory? This could easily go bigger, and if/when the financing and time present themselves, Frizzle is all about it!

Frizzle (Pete Punito) and Jack (Chadwick himself) had worked together for many years. Chadwick launched CoffeeRing Entertainment (CRE) as a way of pulling this kind of talent (cast + crew) together to make persuasive short films. People often say "I love to make movies" but they never do – CRE offered that professional platform, where everyone could benefit from the picture. "As the writer for CRE projects, I often write Pete into each picture, because he's such an amazing talent – he gets all the good roles, which is an ongoing joke of ours." Chadwick's wife, Holly Brentson, played the waitress, which was both a cathartic and confusing decision for him. In the end, she delivered. "Everyone pretty much stuck to the script, with the exception of a few expletives… Frizzle!"
I generally finance the films myself, but for BOXED we had a couple investors who loved what we were doing and wanted to help out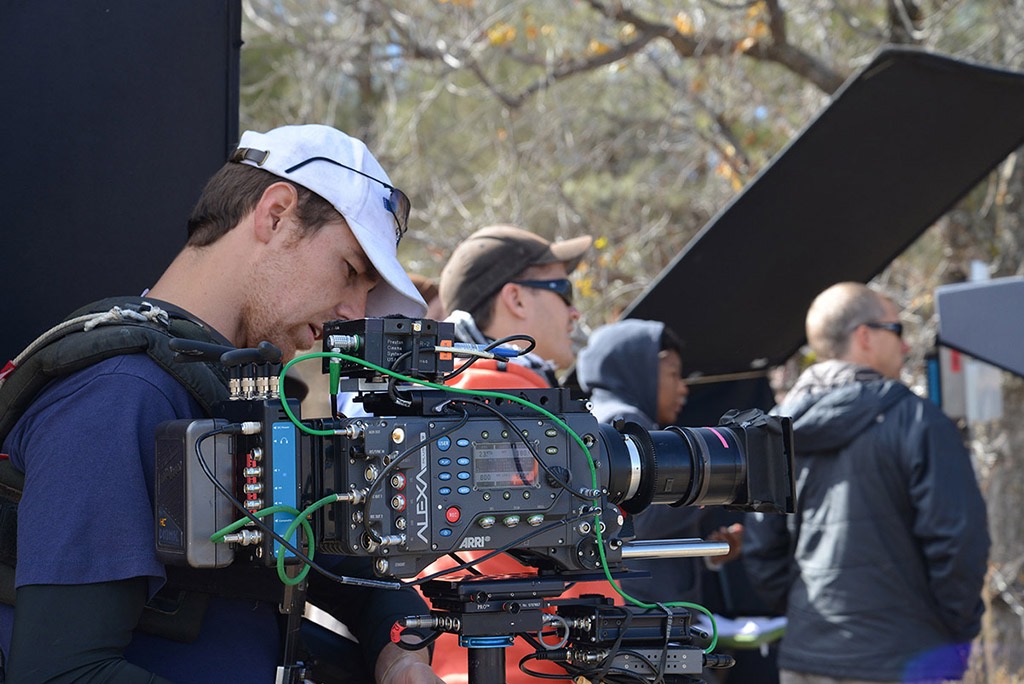 Chadwick had two production partners on this project, who helped offset hard costs. In the end, the team was able to pull this production together for around $7K (subsidized).

Chadwick has however moved on to loads of other projects. He recently released another short called "For Blood", which is about a group of friends that come together for a game of poker, when one of them suggests that a Wild West card game would have much higher stakes. With a splash of the pot, a new world materializes, and the group finds themselves in another place and time, playing their hands out. Other CRE projects on the horizon include two new shorts for production in early 2016 and a YA Fiction novel due next summer. Chadwick also works as a professional screenwriter, and recently finished Jason Statham's next movie, which is scheduled for principal in Jan 2016. "I'm also currently working on a new script for the director Ryuhei Ktamura." Wow! Busy times. We have a lot of respect for Chadwick and hope to feature more of his work in the future.
Chadwick is into so much, it would be a shame to just watch "Boxed" and be done with him. Check out his personal website to discover more.
In terms of his productions, make sure you check out the CoffeeRing Entertainment Website and follow them on Twitter.