The People Behind The Film
We were delighted to feature Echo. It's short films like this that motivate us to do what we do. Echo was written by James Walker and directed by Lewis Arnold, with Alfie Biddle as cinematographer. They met whilst studying at the National Film and Television School in London. The story was loosely based on James witnessing a real life event. He had seen a girl in Covent Garden receiving a similar distressing call. He watched as people were drawn to help her, putting her into a cab and giving her money to head off to the hospital, which clearly related to the news she had received. A few months later he saw the same girl performing the same call again, and it was revealed as a con.
However, when director Lewis Arnold and James started talking about the film, they were both drawn to the fact that her performance was so good it pulled people in. They started thinking about where it came from. Was it born from a real call or trauma, or was she simply a very good actress and now con artist?
They used this as a starting point and then started talking about their own experiences of grief and the trauma associated with loss, in order to build up this picture of Caroline (who would become the fictional version of the girl James saw).
"I think the most important thing you have to do is cast the right person"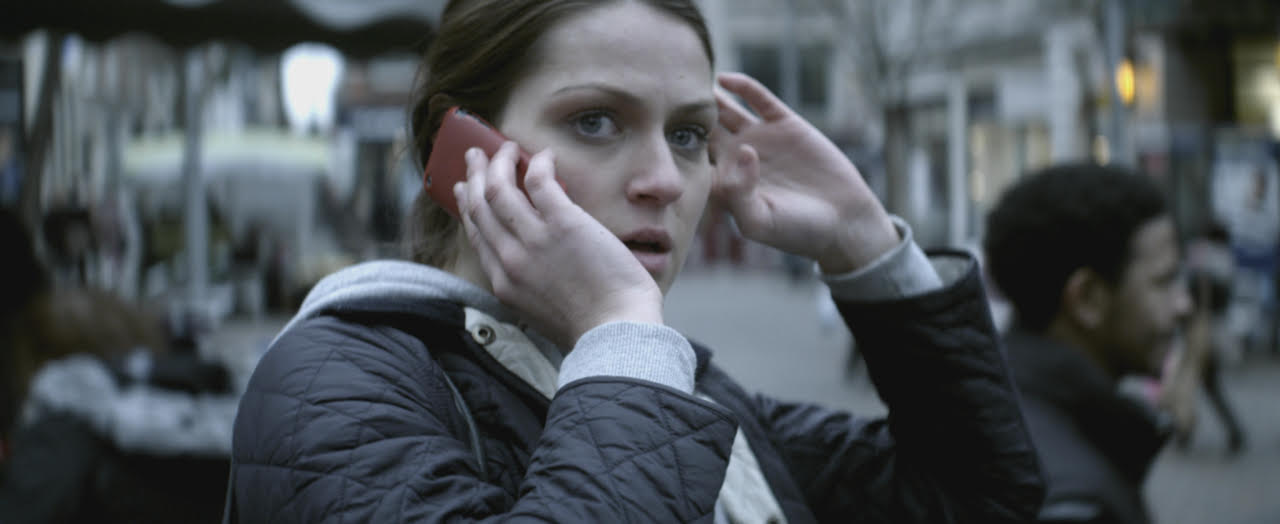 Lewis and James held an extensive search using casting director Amy Hubbard to find Lauren Carse. They knew immediately she was their lead, as she drew them into the call (even just during the audition) and made Caroline accessible through a natural vulnerability. It turned out she had received a call similar to the one in the script, so had drawn on that experience too.
"After you've cast the right person it's really about supporting them and trying to give them the freedom and a safe space to find the performance you both feel is right for the character and the story" remarked Lewis. With this particular film, they spent a few days talking about the character and the real phone call the character would have received. James even wrote a separate script for Lauren, which included all the lines the doctor would have said on the other end of the phone. Lauren therefore knew what was being said and could build her performance up from there.
Lewis tried to be as communicative as possible. He walked her through all the places she was going to perform the scenes in advance. They didn't have the money to officially close off streets, meaning it was very much done with real people around them. He wanted her to focus only on the performance. She was so good in fact that whenever they did wide shots, she would naturally pull real people into her performance to help her and the other actors would have to navigate around them. Cinematographer Alfie Biddle, being very actor conscious, always tried to make sure the actors felt comfortable, giving proper breaks between takes to allow them to find the energy and headspace to go again.
"I hope it connected with one or two people who may have experienced grief and are possibly still dealing with that loss"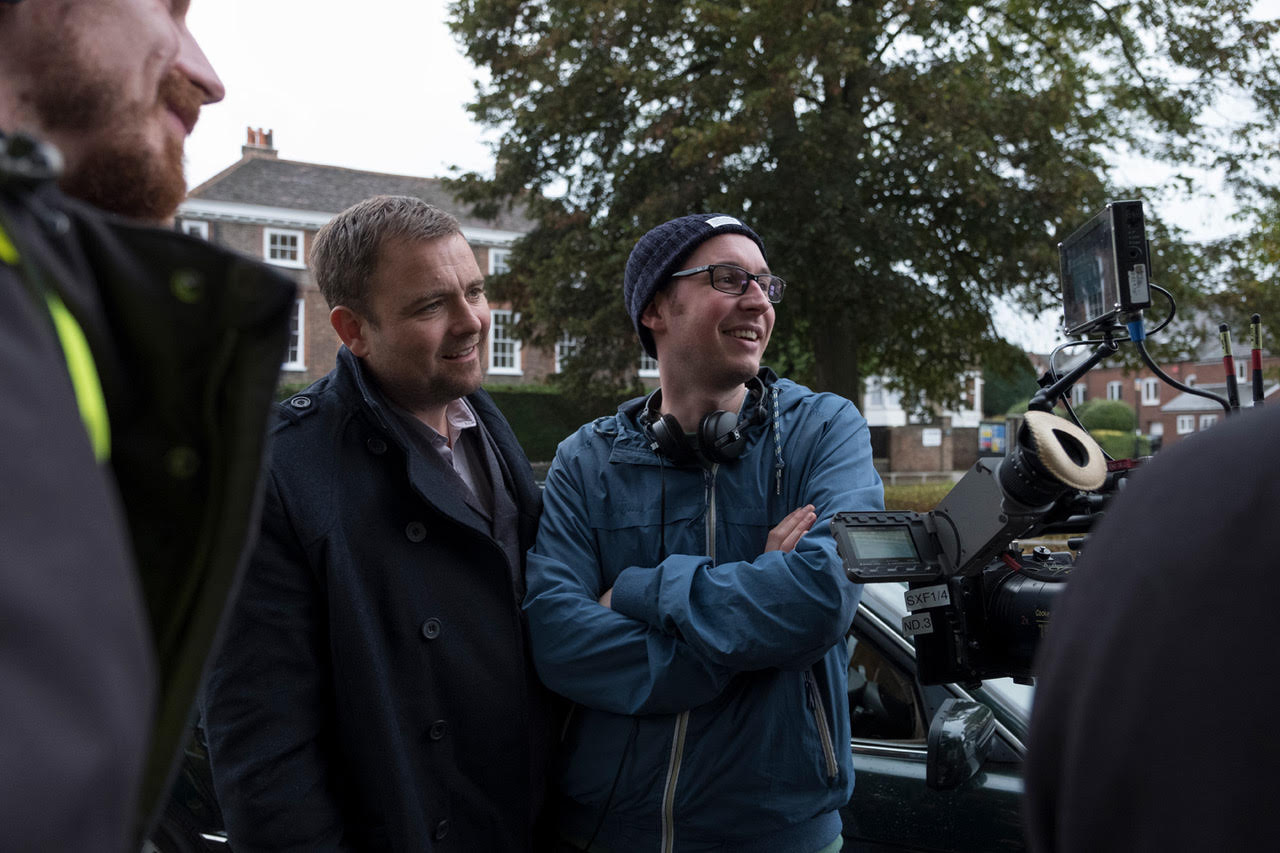 Lewis sees film as a powerful medium, especially the short film format, as shorts have the ability to go viral via social media. They can get a message out there to a massive audience and connect people who might be going through the same experience.
Lewis recalls the actor Joe Tracini doing comedy viral videos on Twitter that highlighted his own struggles with mental illness. "These videos bring together people who are having similar battles and start a conversation. This is when social media and filmmaking are working well and should be celebrated". Making the film, and discussing his own experiences with James certainly helped Lewis.
"When I left the NFTS I immediately went and saw my agent and said: I need to work and I'd love to do TV"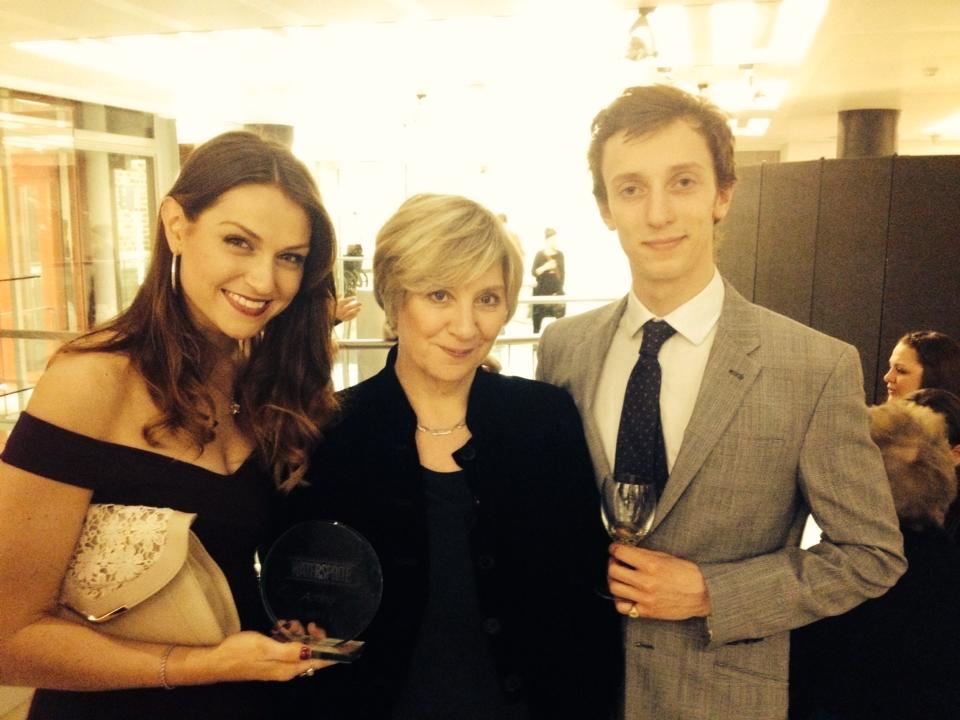 And oh did he. Lewis ended up working on 'Misfits', 'Banana', 'Prey', 'Humans', 'Cleaning Up' and 'Dark Money'. He secured an agent right after graduation, who was able to put him forward for all sorts of jobs. Luckily a block directing on the E4 show 'Misfits' had opened up. Part of that quick jump to TV was because he had been a first assistant director for a few years on music videos and commercials in London before going to film school. He had experience running floors, being in charge of crews and making sure they completed days. Without this experience there would have been a nervousness in giving him the job, in terms whether he could handle the schedule, which is the big concern for new filmmakers going into TV from short films.
Lewis remarks: "TV has changed so much… Now we're in this great period of filmmaking where the story can dictate the format, whether its TV or film. TV is no longer seen as a lesser format to film, but just a different way to tell stories. I remember when I first started directing TV there was still a snobbery towards TV from certain peers, but I think that's not the case anymore."
Lewis recently signed to an American agent for representation and is hoping to do some American TV in the next year or so, whilst continuing to develop his own slate of projects in both TV and Film. The latest of which is a three-parter with New Pictures, created with his friend Luke Neal, and will start shooting in November 2019. This will give him the opportunity to be in the room building and shaping the story alongside the writer and development team, which is such a thrilling part of the process.
"There are so many short films out there nowadays I think the key is to really make sure that the short film your making really reflects your voice as a filmmaker"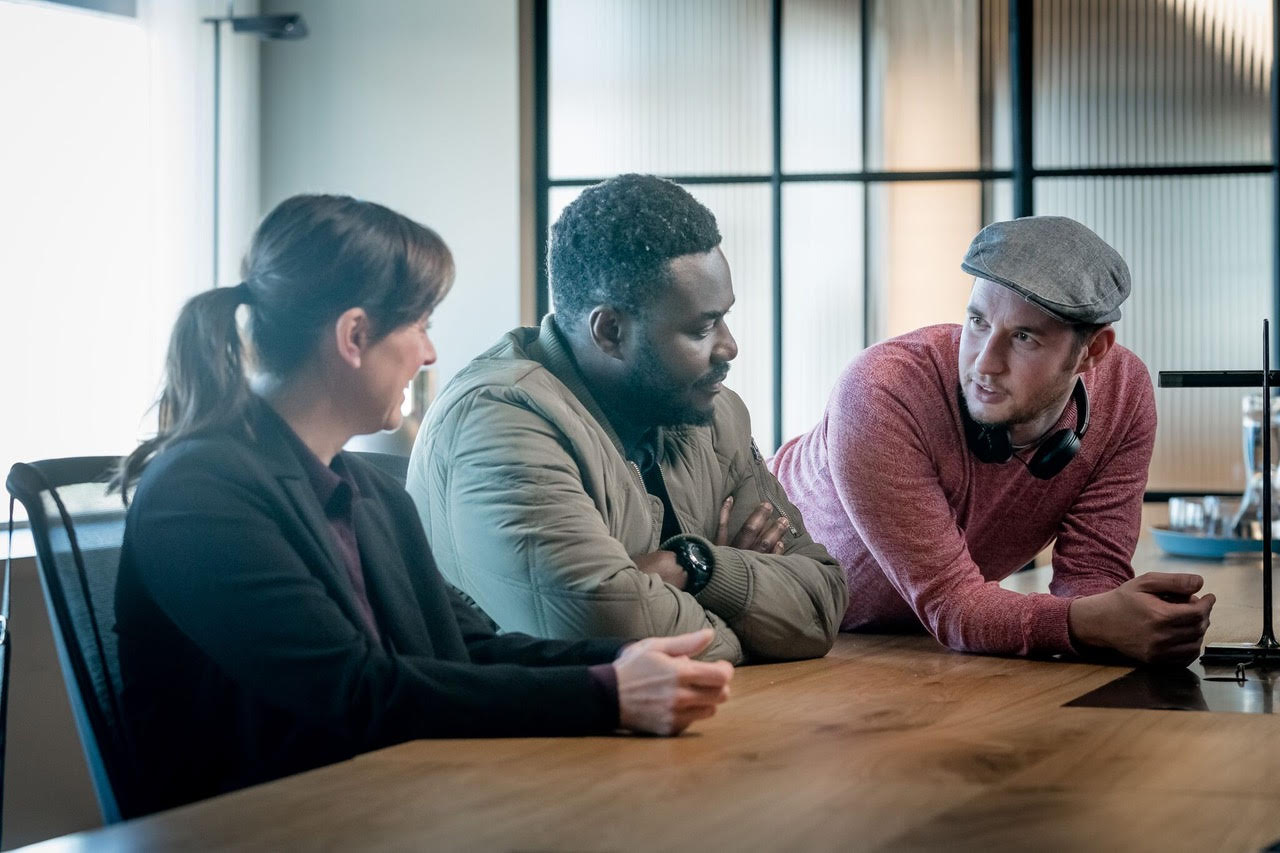 Just because Lewis went into TV doesn't mean he forgot about the short film format. He did a short film a few years back called 'Sunday Sunday', available to view here. He wanted it to be a departure from 'Echo' and 'Charlie', which he did years before. He took a poem by an artist called Dennis Just Dennis, who was this incredibly cool Liverpudlian, about Sunday league football. It ended up taking him three years to finally get around to do it.
It was one of the most difficult and rewarding jobs he ever did, as they needed to rely on a massive cast and had zero money to do it. During the three years he was planning it he ended up pitching it to various crews and cast members on the TV shows he was working on, so by 2017 he had built up a list of names of people he knew would be up for it. Actors Dan Jilings and Andrew Knott both went as far as calling in other actors from their own football teams in Manchester and London, to help pull together a cast and crew of football enthusiasts. It even ended up being a real family affair, with Lewis' Dad playing the referee and poet Dennis getting involved to play one of the goalkeepers (the one in green). Lewis is still overwhelmed by how many people gave up their free time to stand in the freezing cold and support the film. "It was such a great group of lads, all of which have become quite good friends through the job, which was great to see."
They ended up shooting over two days, as the winter light meant they only got 7 hours to film within, with a crew of about 13. He also managed to get some of the Echo team back together including DoP Alfie Biddle and 1st A.D Ben Burton.
Lewis has a piece of advice for short filmmakers: "There are so many short films out there nowadays I think the key is to really make sure that the short film your making really reflects your voice as a filmmaker. When people see it, you want it to clearly show what you're about as a filmmaker and what you want to say as an artist. It should reflect the kind of films you want to make moving forward too. Really think about why you and no one else can tell this story and then go for it.
Once you've got an idea you really care about, then make sure you spend the right amount of time getting a strong script together and don't rush to shoot it until you've really integrated and explored the story as much as possible."
We couldn't agree more. With kit so readily available, you see so many people shooting scripts that aren't quite ready, and then having to address story issues in the edit or ending up with a film that could have been better.
"I'm desperate to get her in more of a lead role but the parts available so far haven't worked for her playing age"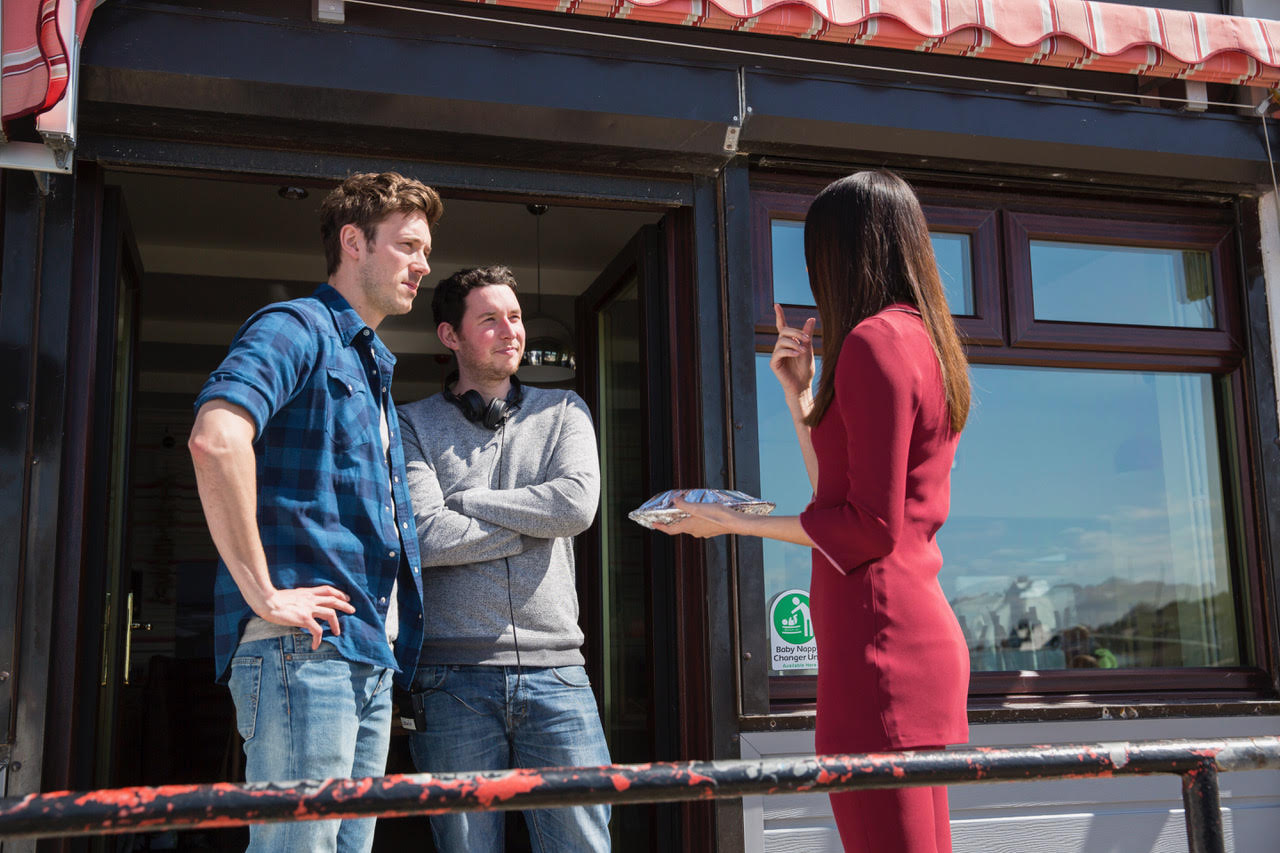 Lead actress Lauren has been cast in pretty much every job Lewis did since Echo. She was cast in 'Banana', 'Prey', 'Humans', 'Cleaning Up' and 'Dark Money'. She has also worked on other shows and has just finished a degree in English Lit and Creative writing.
Oliver Woollford (the little brother), went on to be cast in Dennis Kelly's series Utopia after they finished on 'Echo'. Both actors went to Television Workshop Nottingham, so it's not surprising to see them both do so well, as the workshop has a track record for shaping great talents like Jack O'Connell, Vicky McClure and Samantha Morton.
We're excited to see the cast and crew doing so well, and recommend you keep an eye on all their projects using the links above.
Photo credits:

Gareth Gatrell
Ben Blackall
Colin Hutton