The People Behind The Film
8 Brilliantly shows the futility of war. Without needing to use any words, nor define which armies our two combatants represent. It doesn't come as a surprise that 8 has won the Best Short Film Award at the 8th edition of "Monfilmfest Giochi di Cinema de Casalborgone". We got in touch with Acim Vasic through email, to bring you the story behind 8.
I hope one day no one will make war movies.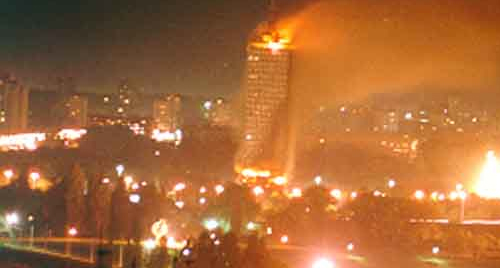 Acim comes from Serbia. He was a kid in the early 90s when Yugoslavia fell apart. Unlike Bosnia and Crotia, Serbian land wasn't directly affected by the war. People close to him weren't involved in that war, but many others from Serbia were. All three countries suffered a lot and there are still many physical and psychological scars. Acim states the war is "still a big stain in the memories of everyone from ex-Yugoslavia. It was a war between brother and sister countries – the worst type of war that can be, if one can even categorize wars."
Then, in 1999, Acim recalls almost three months of horrific NATO bombing of Serbia, because of the conflict over Kosovo. He says: "I don't know if NATO thought they would tame Milos?evic? like that, but what the bombing certainly did result in was thousands of civilian deaths, proclaimed as collateral damage, as well as the complete destruction and poisoning of Serbia's ecosystem with their 'forbidden' depleted uranium missiles. That's not to mention the stress and fear in minds of millions of Serbian people after 78 consecutive days of air raid sirens, airplanes whooshing over heads, explosions and ground vibrations. My generation will certainly be reminded of that throughout our lives at least on the first Wednesday of each month at noon, when many cities test their air raid sirens. So certainly, my country's history and experience created my hostility towards war." The first idea Acim had for a short film was a World War 2 story, which ended up being complicated and requiring a bigger budget. The war theme remained, he just had to come up with a shorter and simpler script. And so, "8" was born.
8 is a symbol of repetitiveness and infinity, in this case, of war.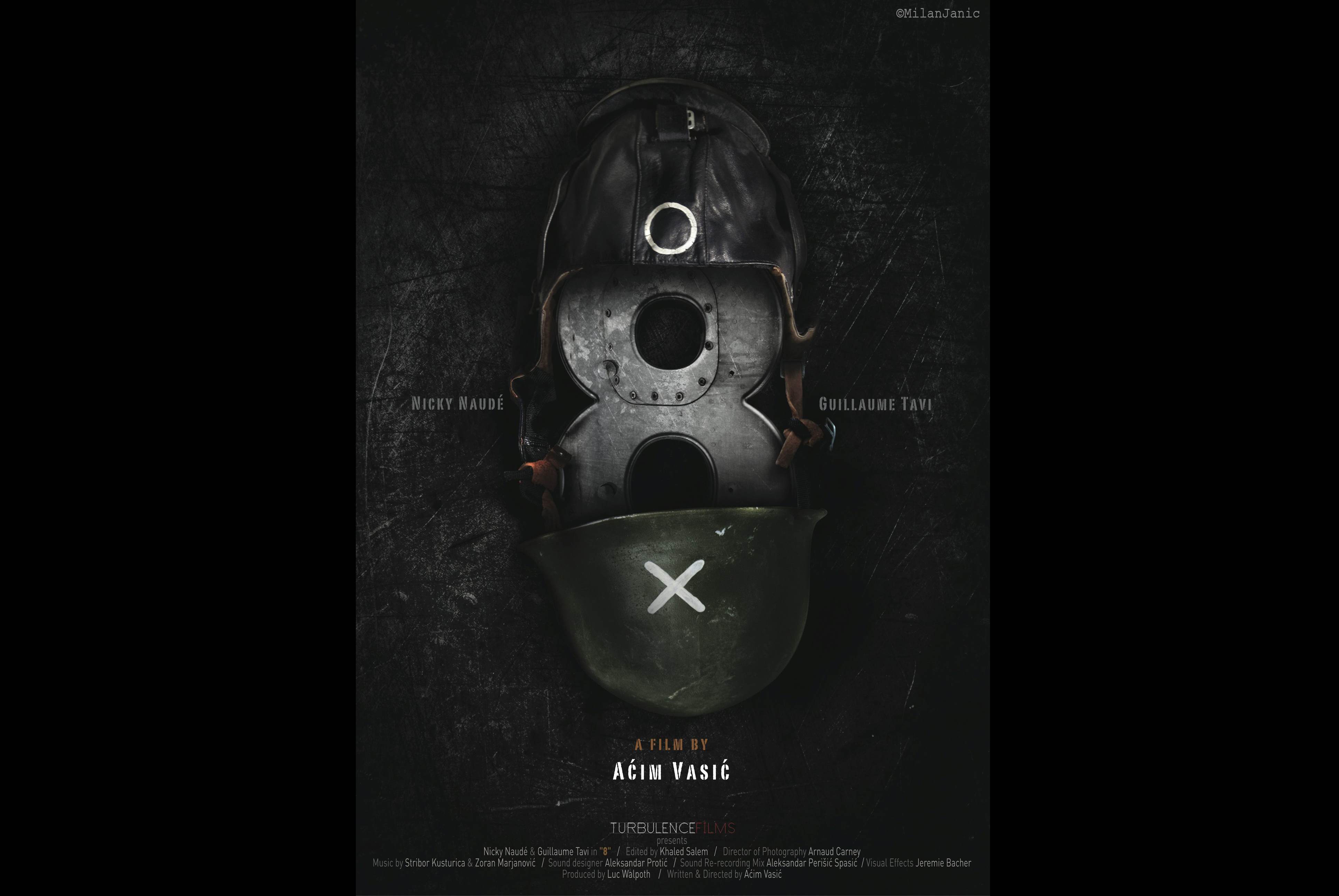 Acim explains that there is no justification of war. He calls it the ultimate horror, which shows the worst possible state of mind of mankind. He states: "the only ones that justify war are the ones who fight them with calculators."
Acim went to film school with Luc Walpoth of Turbulence films. They discussed the project and Luc suggested producing it in Switzerland – a country that hasn't fought a war in the past 150 years. He had complete trust in the crew and in Acim, and helped a lot with both the technical, as well as the artistic aspects of the production. Acim has great appreciation for Luc's input: "Without him, this film probably wouldn't exist."
The piece was purposely kept silent. Besides silence being much more cinematic, the intention was to make a universal anti-war short, set in an unknown war between unknown countries. That's also why there are X and O symbols on the characters heads, because any known language or flag would immediately create prejudice. Like this it leaves the audience uncertain about identifying the protagonist and the antagonist.
The cast and crew were very devoted and gave their time, best efforts and positive energy during the four days of the shoot.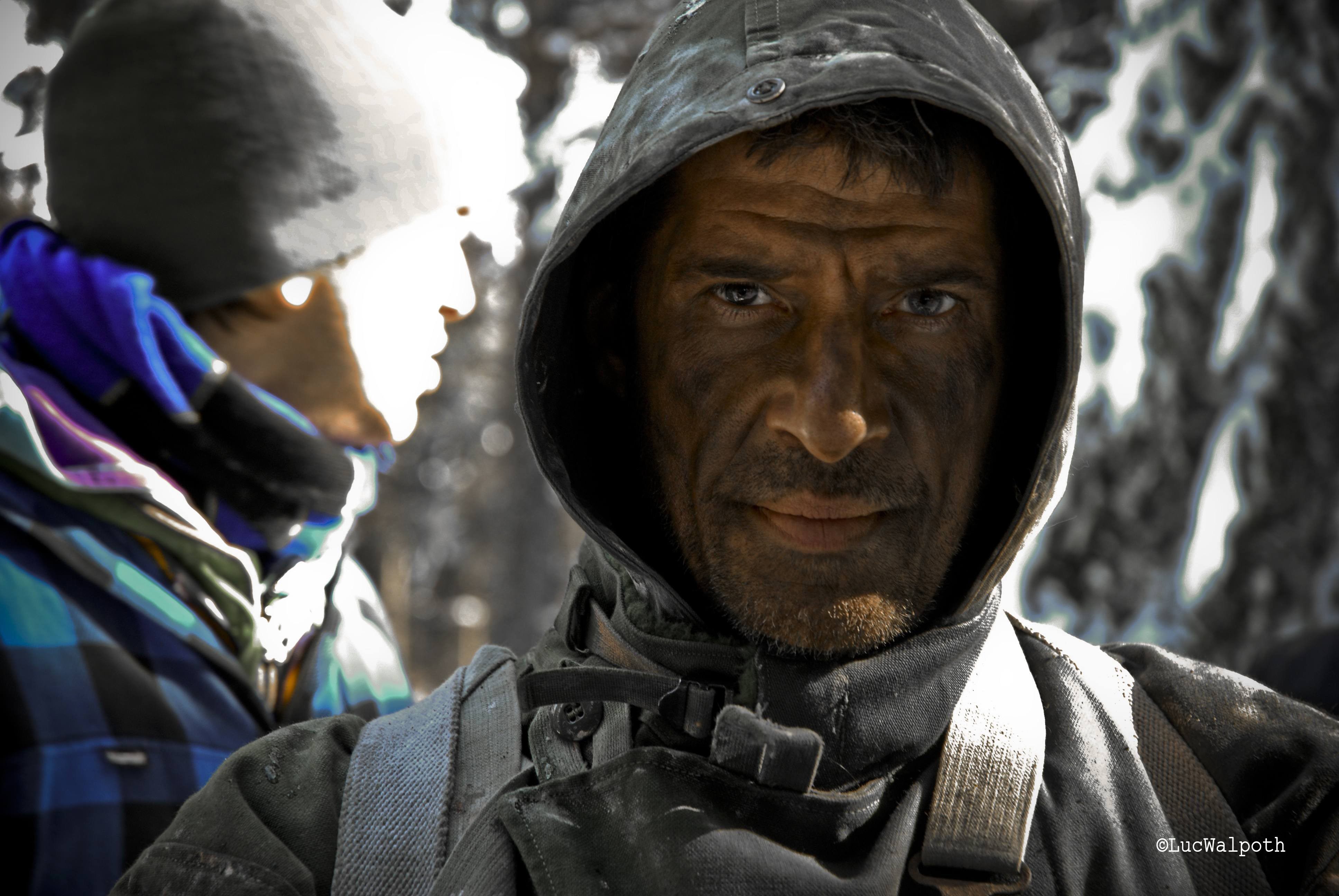 Acim praises actors Nicky and Guillaume. Throughout rehearsal and filming, they did a great job pursuing their characters' motivations. What also helped them were the costumes, make-up, and the beautiful forest that allowed them to immerse themselves in the universe and the atmosphere of the film. Khaled Salem's editing further enhanced their characters. The cast & crew tried to keep the sarcastic tone of the film on the border of comedy and drama.
The film was shot in March, it was -5°C and still snowy. The cast and crew were freezing, but kept smiling. It reminded Acim of waiting for a typically unreliable city bus in Belgrade in mid-January. His biggest worries were the actors' wet socks and boots. Luckily they had a cottage nearby where they could change at least once a day. No one caught a cold thankfully.
A very talented DP, Arnaud Carney, followed the barrel movement in 60fps, and later the image was slightly stabilized in post.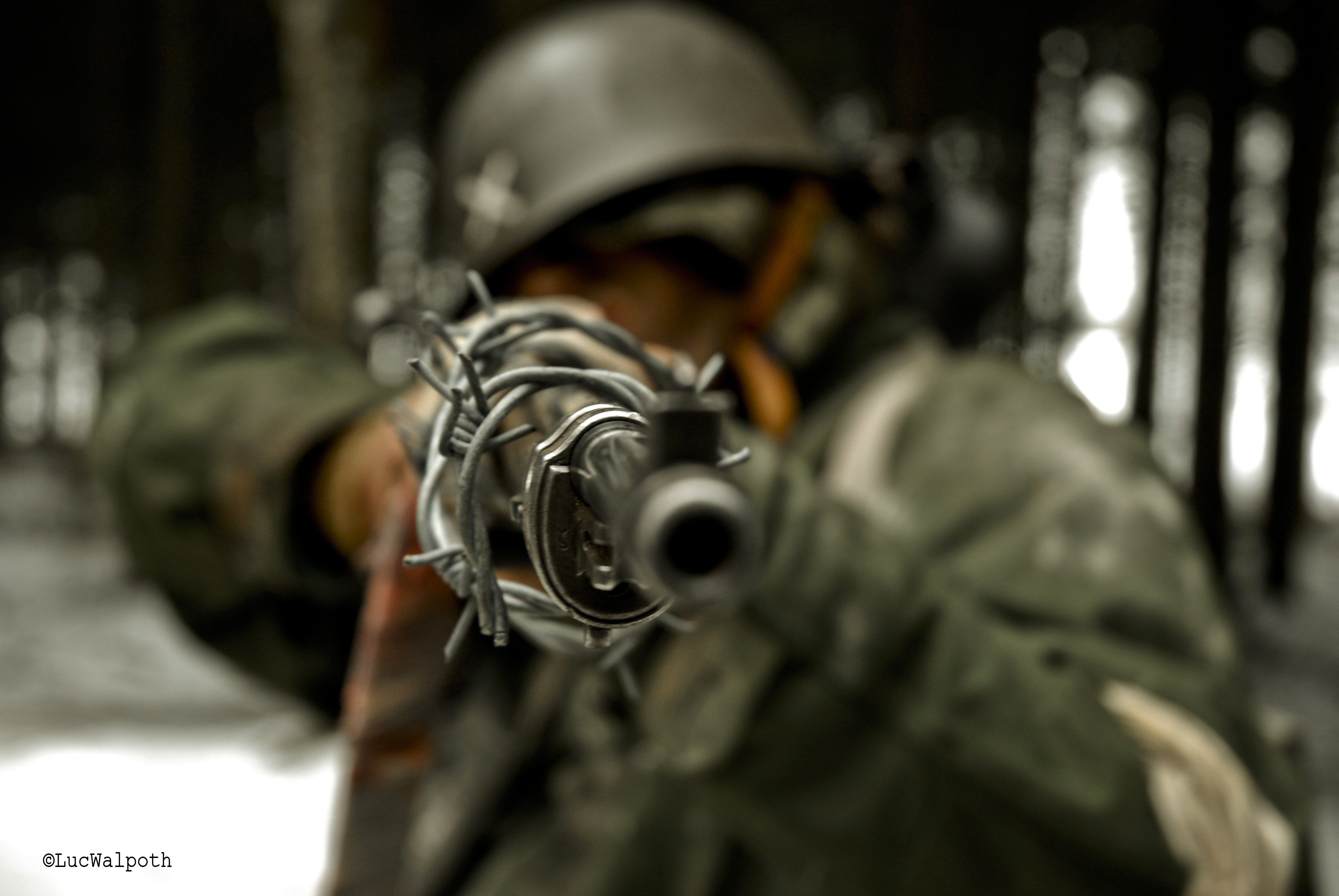 If you look at the shot at 03:00, it shows some amazing work of the DP. Initially they were thinking of attaching the camera to the barrel, but it was just too heavy and the lens too long. As the film was only shot in 2009, Go Pro wasn't that advanced. They also used a real owl for 2 of the shots. The owl was actually in a cage. It grew up in the cage, fed by a taxidermist. Jeremie Bacher did great special effects work overall, and deleted the bars from behind the owl.
We hope you enjoyed '8', we sure did. There are two features in early development for Acim, on top of a few interesting shorts. Several production companies are helping him chase after budgets. We can't wait to see the outcome.

We'd like to thank Turbulence Films for the photos.